What's New in BricsCAD Lite
Leverage the modern 2D drafting tools and powerful multi-threading capabilities to design at a higher level of detail, faster and more accurately.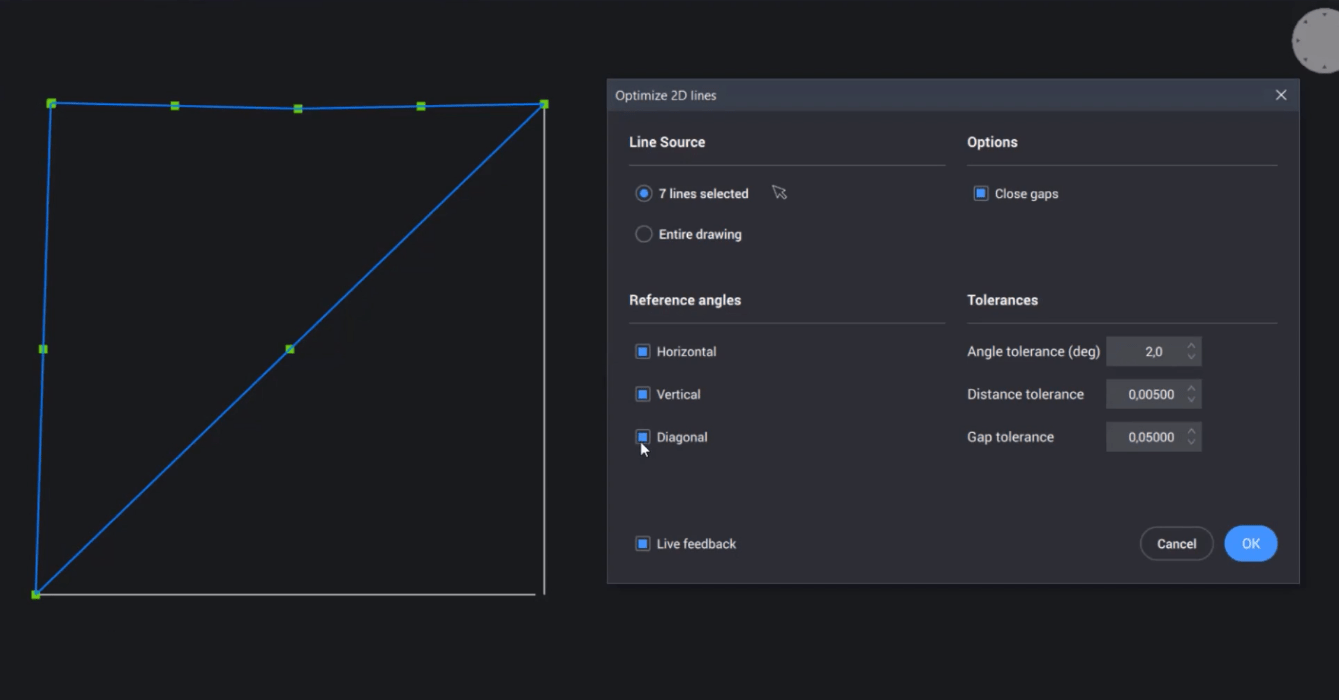 Heal your 2D drawings with Optimize
​Search your 2D drawings for errors and inconsistencies and automatically fix them with the OPTIMIZE tool. You can tweak your tolerance values "live" to define the types of errors that you want to correct, and you'll see the impact in real-time.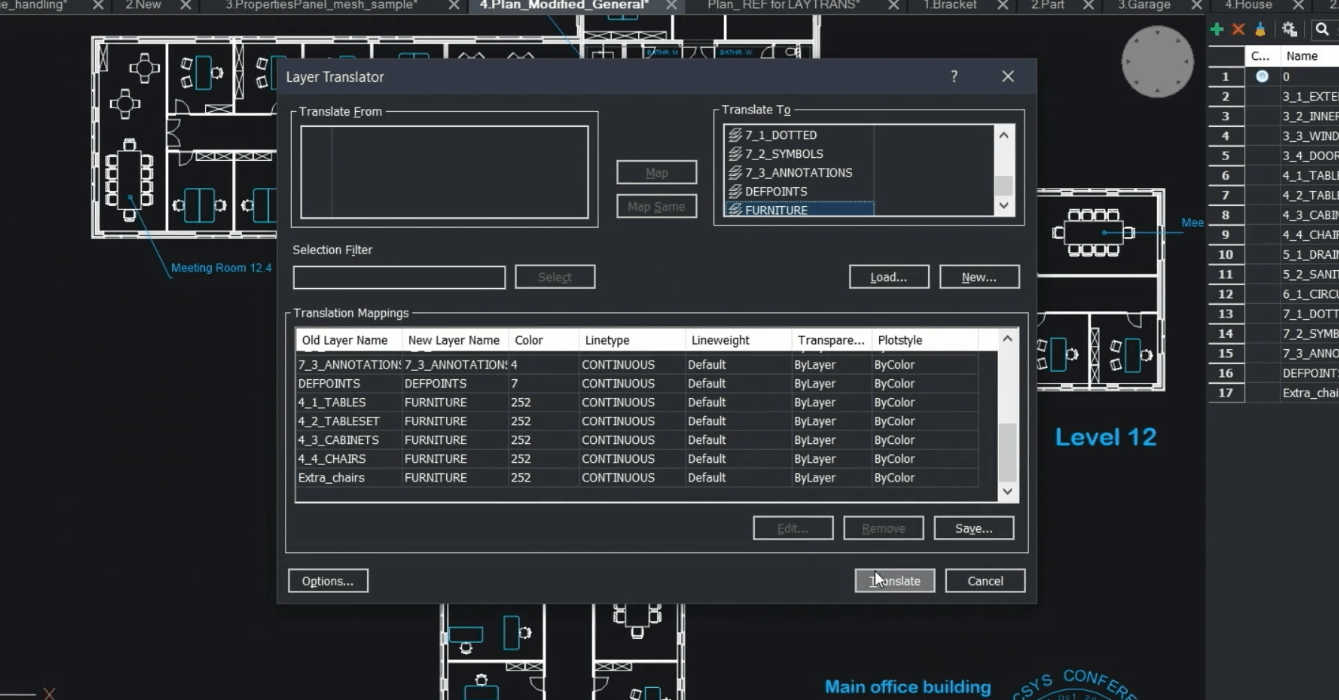 Automatically map Layer structures across drawings
​Save time setting up the same layer structure over and over again. Automatically map layers of your current drawing to the layer names and properties from another specified drawing with the LAYTRANS command.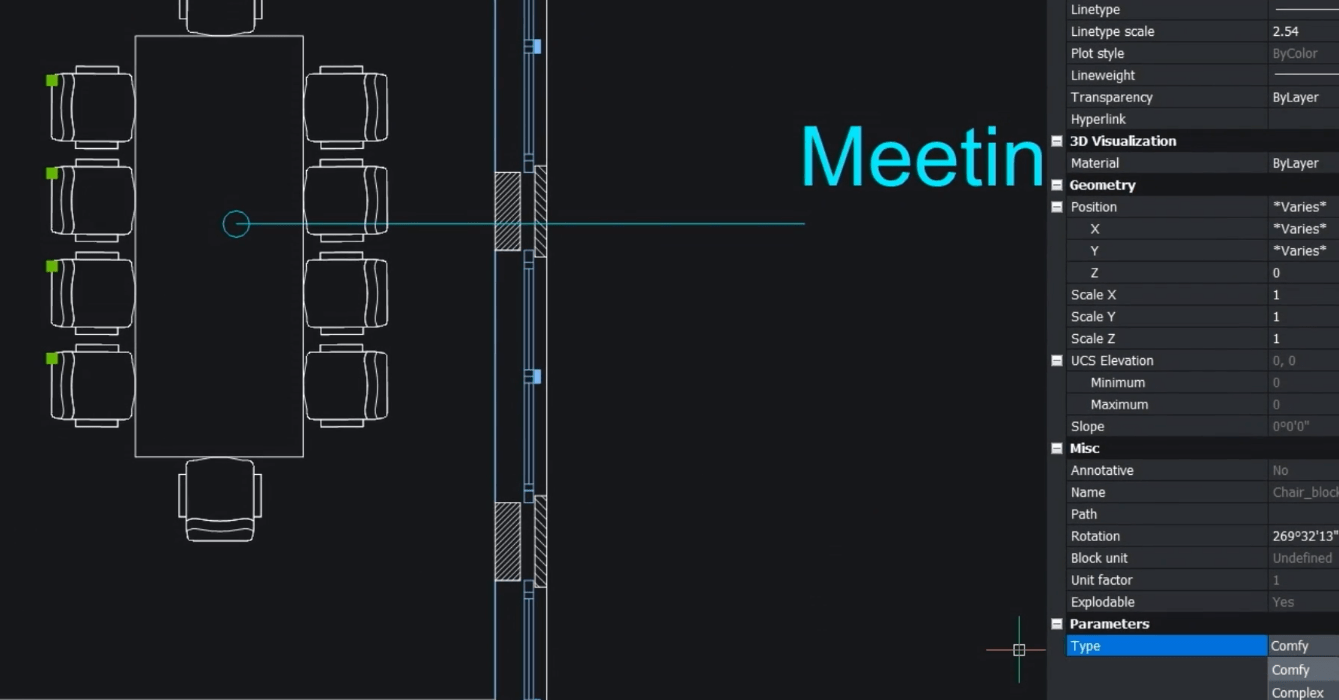 Visibility states of 2D and 3D Parametric Blocks
Create custom visibility states of a Parametric Block in the Block Editor by altering parameters for each visibility state. The state of every Block can be defined in the Properties Panel.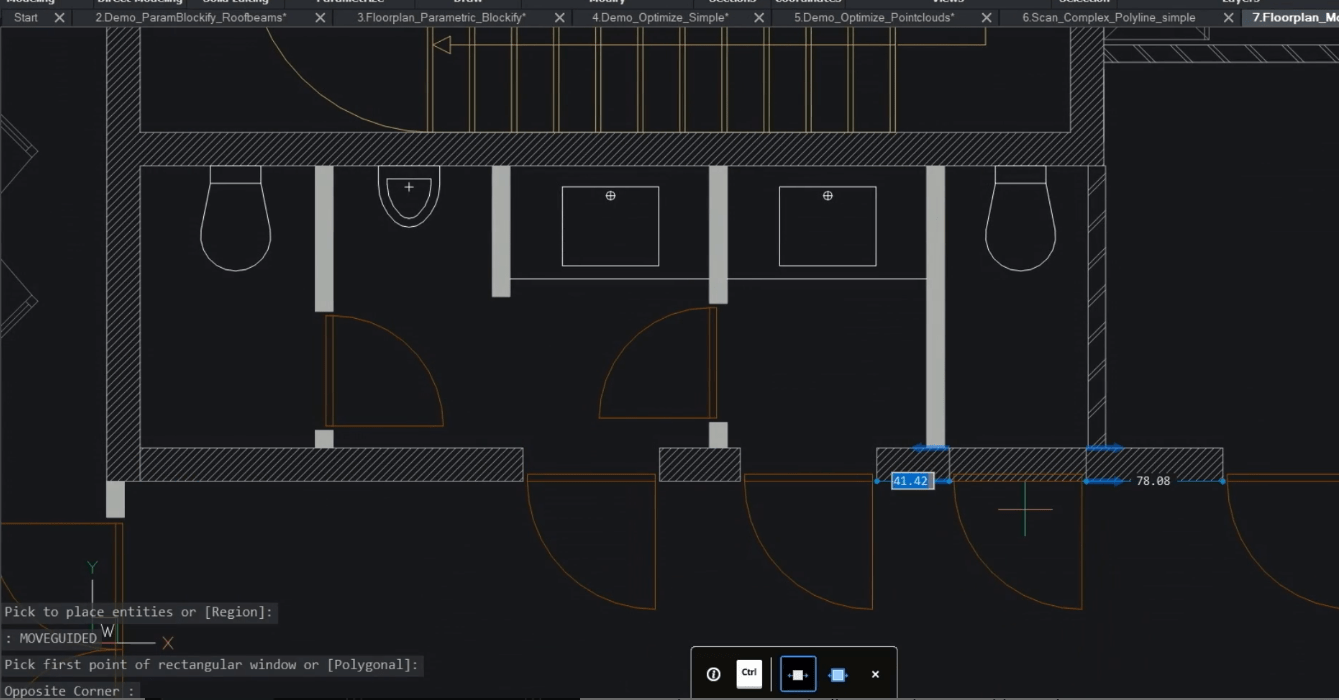 Move entities intelligently with MoveGuided
​Like BricsCAD's CopyGuided functionality, MoveGuided automatically detects guide curves in an entity selection set and helps you move your selection to identical locations in your drawing. MoveGuided also heals underlying geometry automatically.
Auto-constrain 2D Parametric Blocks
​BricsCAD automatically constrains 2D entities and generates Parametric Blocks with editable parameters.
Arrays of Parametric Blocks
Select the essential parameters of your Parametric Blocks and make them available for modification in the Properties Panel. The Array parameters can control the number of columns and rows, and Block spacing.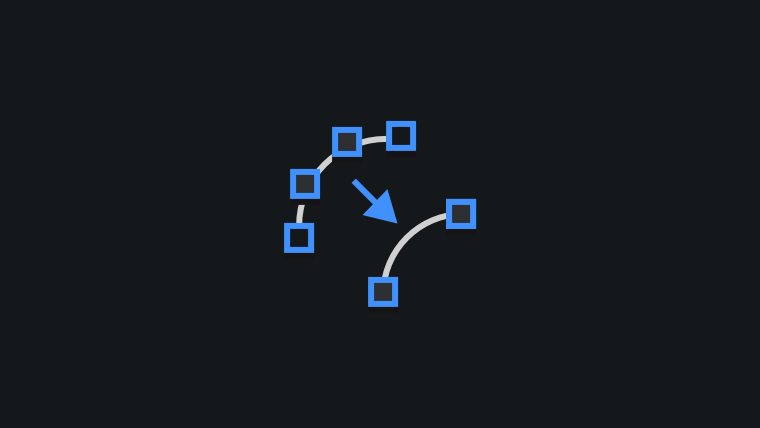 Reduce unnecessary drawing data with Simplify
​Simplify can drastically reduce the number of unnecessary vertices in polyline and hatch boundaries, without changing their shape. This speeds access to your files, and significantly reduces drawing file size.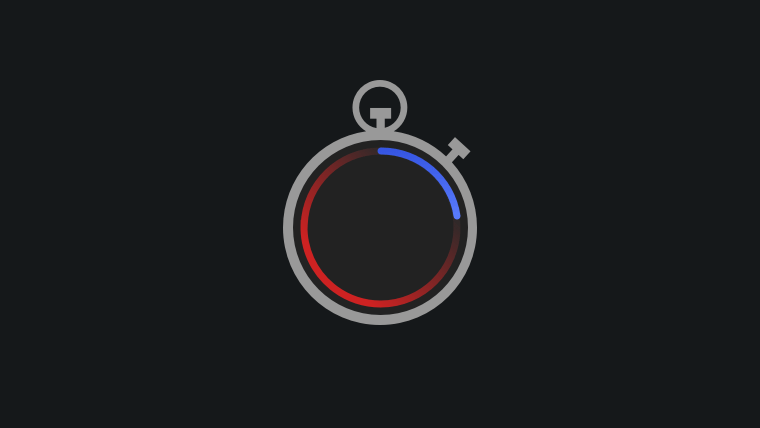 Performance optimization using background threads
​You no longer need to wait for External References (XREFs) to be loaded. BricsCAD uses multi-threading to load XREFs, perform complex calculations and more, all in the background, while you continue working on your design.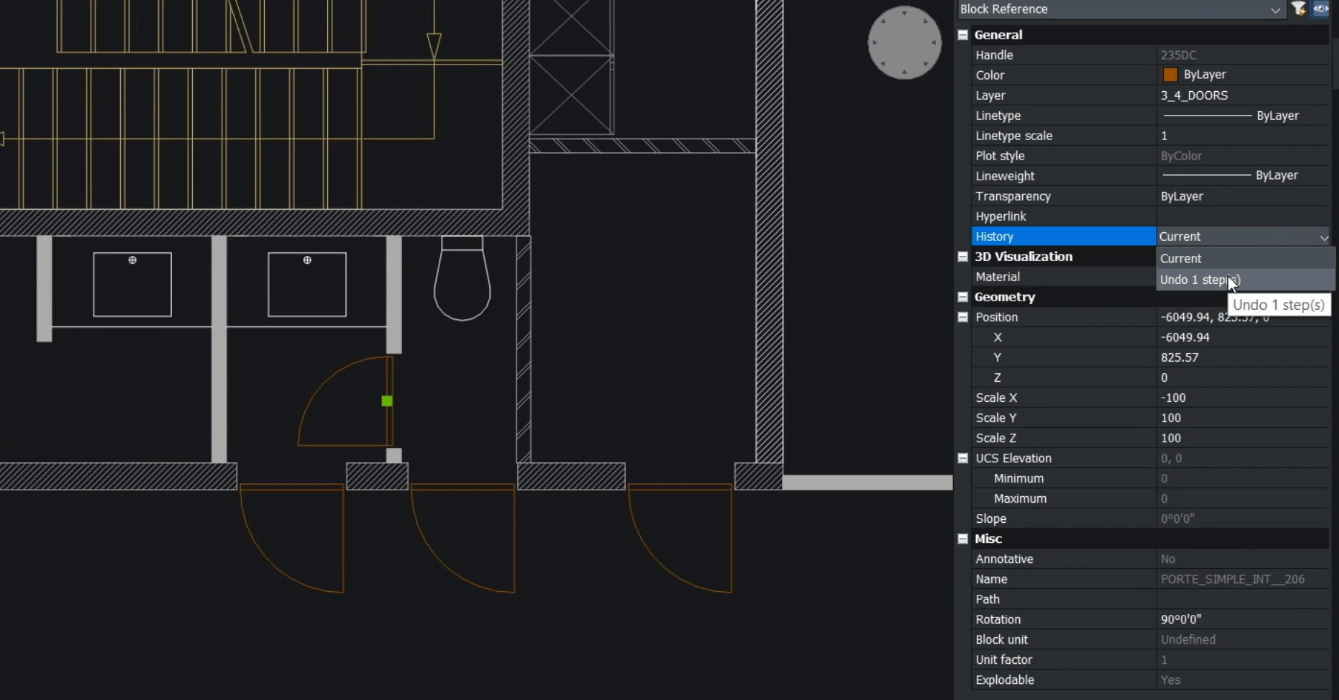 Undo changes per entity with the History Property
Use the History Property of individual entities to view, or revert to, previous states of the entity. This allows for the selective Undo of individual drawing elements, while leaving other elements intact.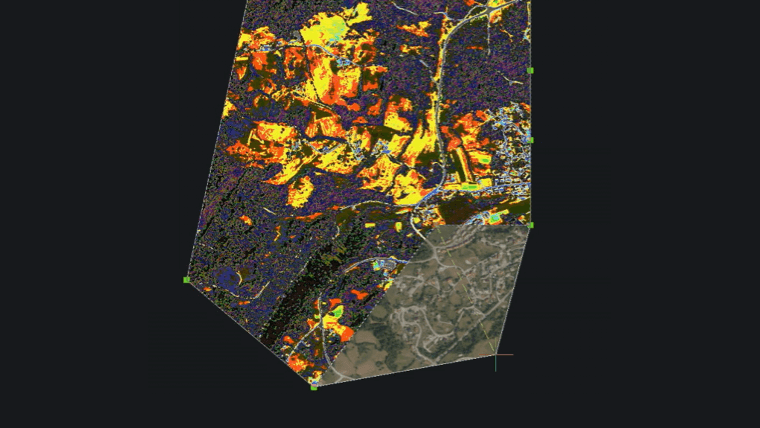 Image handling with real-time preview
​Adjusting images is easier and more accurate, with real-time preview of the cropped image as its boundaries are adjusted.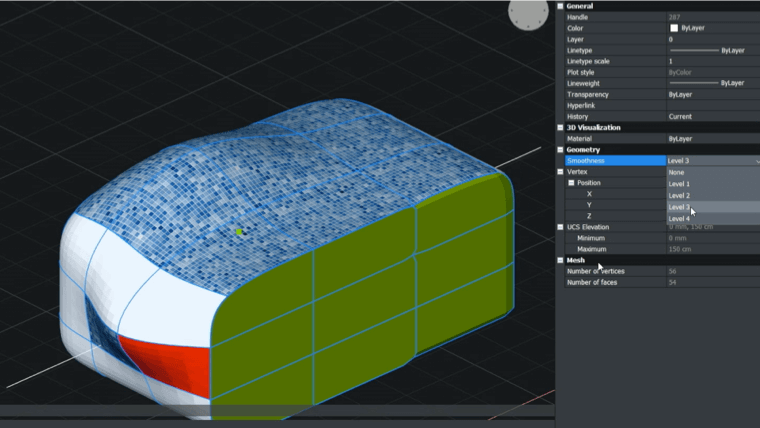 Improved displaying of mesh geometry
​We have improved the display of mesh geometry to offer better representational accuracy, and more accurate dimensional take-offs of mesh entities. Extra mesh properties have been added to the Properties Panel (faces, edges and vertices).
Combine Different Text Annotations
Combine a group of TEXT entities into a single MTEXT entity with COMBINETEXT.
What's New in BricsCAD Pro
Generate complex 3D geometry using the latest innovations in Direct and Parametric Modeling, Point Cloud processing and visualization workflows.
A full library with all your Parametric Blocks
​With the new Library Panel, you can manage all of your Parametric Blocks across different files and projects.
3D geometry-driven constraints
​Turn ANY parameter of your 3D model into a geometry-driven constraint. Use the PARAMETRIZE command to detect parametric elements. Convert any parameter you want to "geometry-driven" status, and it will maintain its relationships with other parts in your model.
Improved import of Sketchup files
Importing Trimble Sketchup files is faster and more accurate in BricsCAD V21. Sketchup entities are now imported as named Blocks, with associated render materials and textures attached.
Create Fillets with a variable radius
​Variable-radius Fillets give you the freedom to set different radius values for both ends of a filleted edge, or sequence of tangent edges.
Parametric Blockify
​Extending the functionality of the Blockify command, Parametric Blockify scans all selected entities and converts them into Parametric Blocks automatically.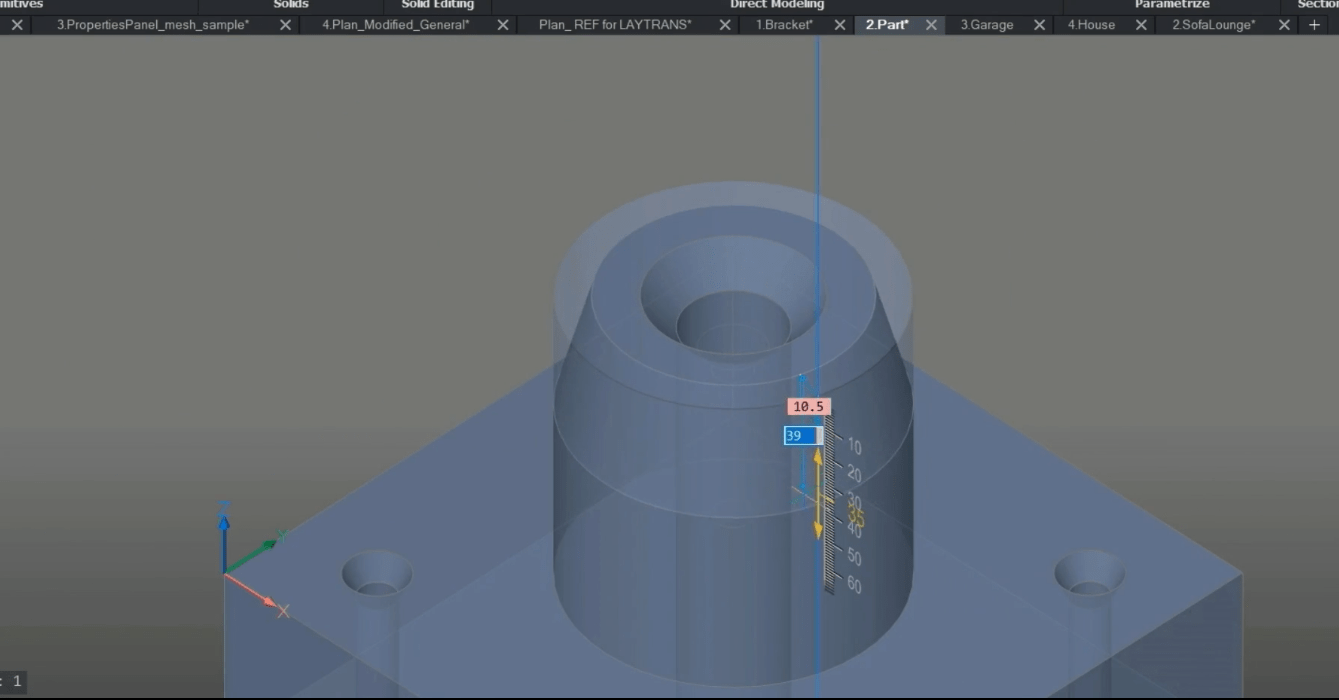 Create asymmetric, constant Chamfers
You can create asymmetric, constant chamfers along selected model edges, using two set-back distances.
Preserve connections during rotations
When rotating 3D entities, all adjacent entities will be automatically extended, drastically improving 3D modeling speed and the overall modeling experience.
Move or rotate vertices with full control
​BricsCAD gives you the choice to move model vertices with or without triangulation. This option allows for local changes in a model's geometry, without disrupting the global topology of the model.
New Standard Parts for Piping
More than 200 new parametric standard piping parts (pipes, elbows, reducers, tees, crosses, flanges, gaskets) in ASME, DIN and ISO standards were added to BricsCAD Pro V21, delivering a better organized Standard Parts Library.
"Broken" drawing views
​Drawing views of long parts and assemblies (such as pipes) can be broken down into shortened views using the View Break tool, to facilitate adherence to common drafting standards.
​
Create Corridors for Civil road design
​Design linear infrastructure elements and roads with Corridor modeling based on a polyline template, 3D alignment, and/or a TIN surface. You can also extract 3D solids, 3D meshes, or 3D polylines from the Corridor object.
Balance Grading Cut and Fill Volumes
In V21, BricsCAD gives you the option to dynamically balance the Cut and Fill volumes during the creation of a TIN Grading.
Civil 3D Import
​The new CIVIL3DIMPORT command enables you to create multiple Civil entities, from an external Autodesk® Civil 3D drawing, in a single command.
​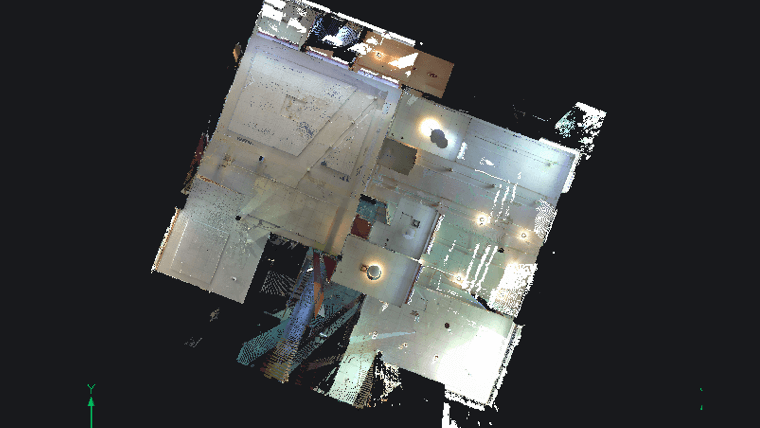 Performance update in pre-processing Point Clouds
​Using background processing and multi-threading, the quick preview and pre-processing of large Point Cloud datasets is now more than 5 times faster than BricsCAD V20. This increased performance simplifies the manipulation of and navigation through Point Clouds.
Point Clouds – Bubbles for scan positions
Users can navigate through a Point Cloud with the new Bubble Viewer. Bubbles are automatically located at each scan position. You can visualize the data in one of three switchable visual modes: RGB, normal-vector mode, and depth-map mode.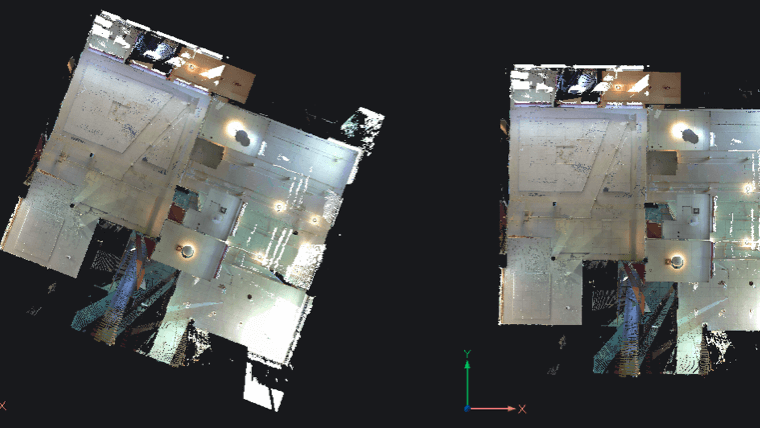 Point Clouds - XY alignment
​BricsCAD can automatically align a Point Cloud dataset with the WCS X-Y axis to simplify modeling workflows.
​
LandXML Import/Export
​BricsCAD's interoperability with LandXML is enhanced to support new Alignment Curves – Spiral-Curve-Spiral combinations, and parabolas for Vertical Alignments. 3D Alignments are now drawn for all imported Vertical Alignments. Plus, you can import LANDXML data from SiTECH 3D.
New TIN Surface editing tool
Commands in this tool let you assign a raster image as a TIN Surface material; project points or line entities to a TIN Surface; automatically draw a water drop's path from a designated point on a TIN Surface; extract Mesh, Solid, Face, Point, Contour / Contour at Elevation and Border entities; and much more.
Alignments
​Update Corridors in real-time by dragging their 3D Alignment. Horizontal and Vertical Alignments now support Endpoint, Midpoint, Perpendicular, and Nearest eSnaps. Vertical Alignments also support Intersection eSnaps. Horizontal and 3D Alignments can calculate their intersections with other curves.  A new option lets you select a 3D Alignment when creating a Vertical Alignment view. In BricsCAD V21, Vertical Alignments now support parabolic curves.
​
E57 LiDAR Data Format Support
​BricsCAD V21 supports the import of the ASTEM E57 vendor-neutral 3D imaging format.
What's New in BricsCAD BIM
Discover an automatic end-to-end BIM workflow, powered by advancements in conceptual modeling, drawing customization and real-time rendering.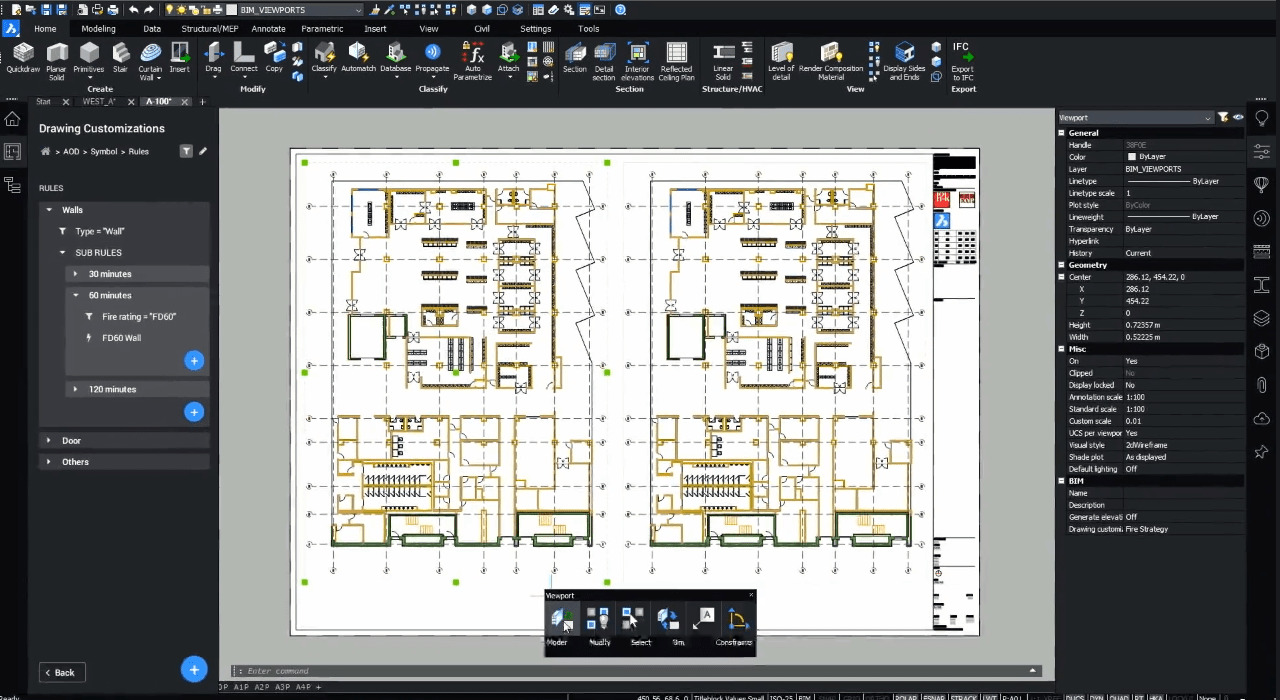 Custom BIM documentation templates
​With drawing customization, you can create your own templates for 2D BIM documentation. Spot elevation tags are now included, and automated tag placement is smarter in V21. You can add custom symbolic representations and graphic line overrides on property-based queries.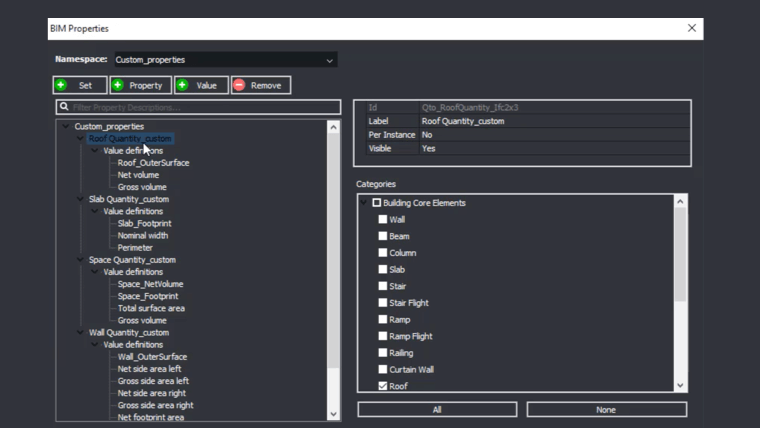 Quantification and QTO workflow
​We've improved the workflow for quantity take-off and schedules, including the extraction of quantity data for individual composition plies. We're also delivering a new properties framework that enables users to create their own derived quantities, using formulas and expressions.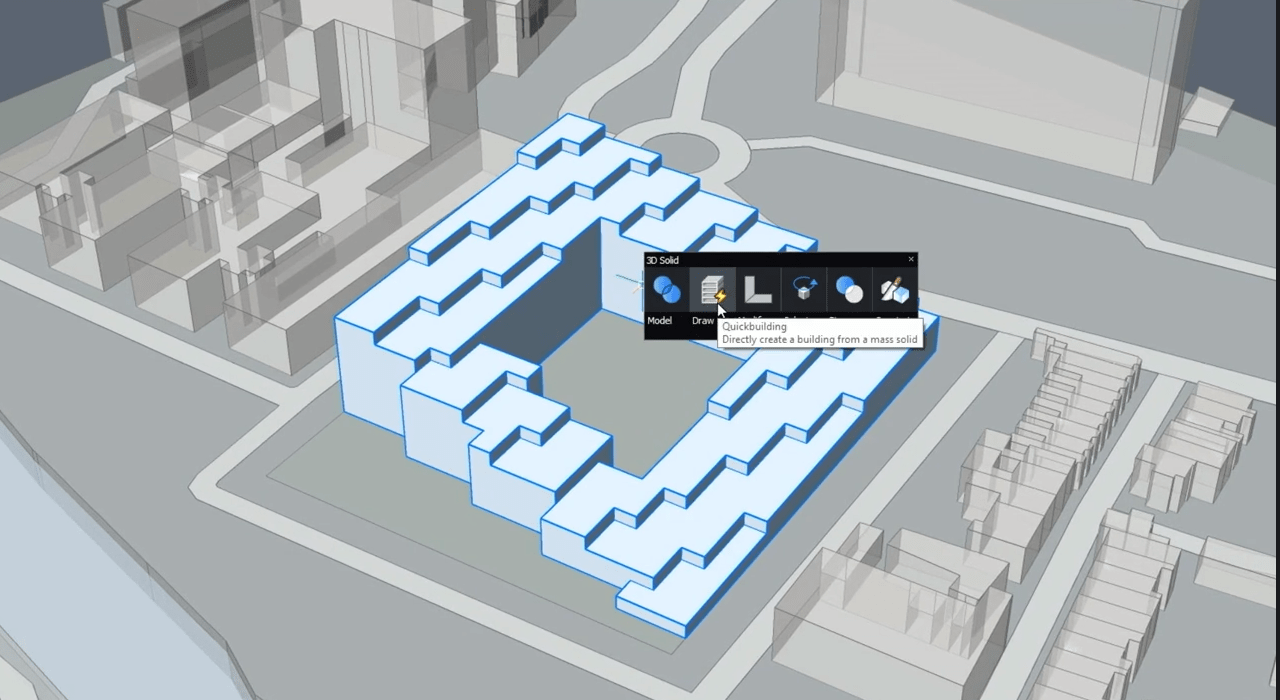 Create a BIM from a solid massing model
​With BricsCAD BIM's new massing tools, you can automatically generate a BIM from an imported massing model created in the conceptual design phase, allowing you to visually explore and evaluate design alternatives quickly.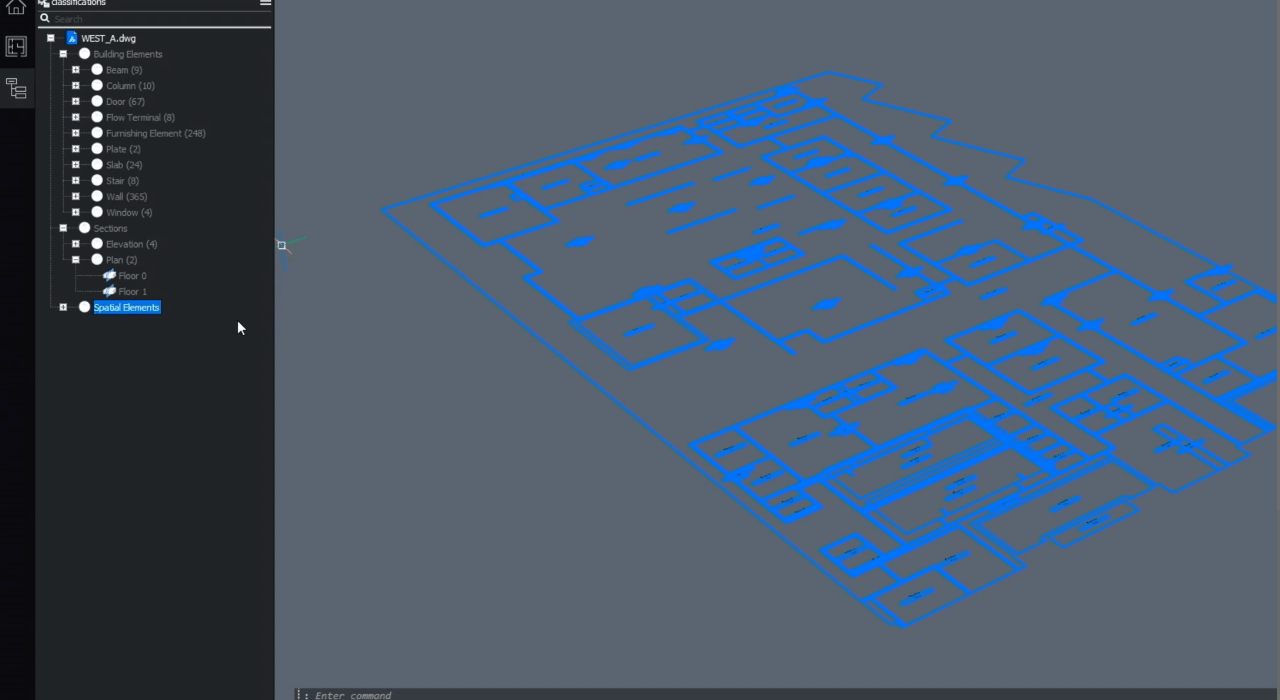 Create Spaces and Zones
​You have unlimited freedom to create Spaces and Zones, using a free-form Direct Modeling approach. Spaces can be simple or complex 3D volumes, or 2D abstractions.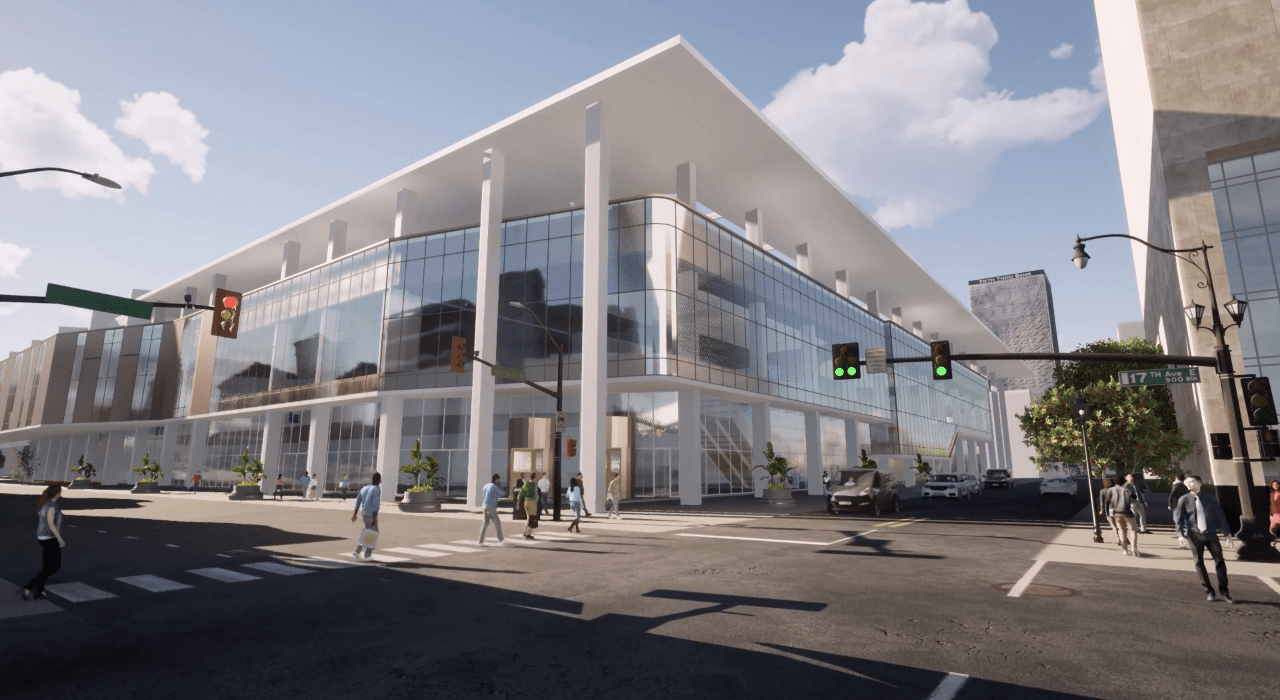 Integration with Twinmotion
​With a single click, you can send CAD and BIM data from BricsCAD V21 to the Twinmotion real-time rendering engine.
RVT import
Import your RVT projects straight into BricsCAD importing all the geometry, enabling easy collaboration with teams using Autodesk® Revit®.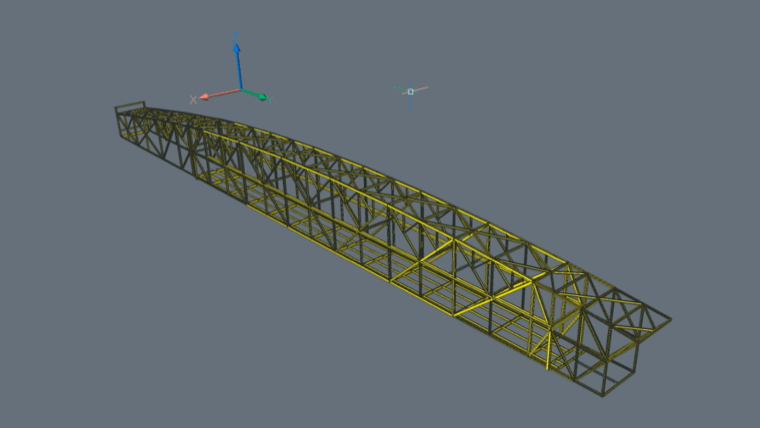 IFC import mapping
​Aside from IFC performance and stability improvements, you can map internal BIM types with IFC types during import/export, giving more control over how entities are exchanged using IFC.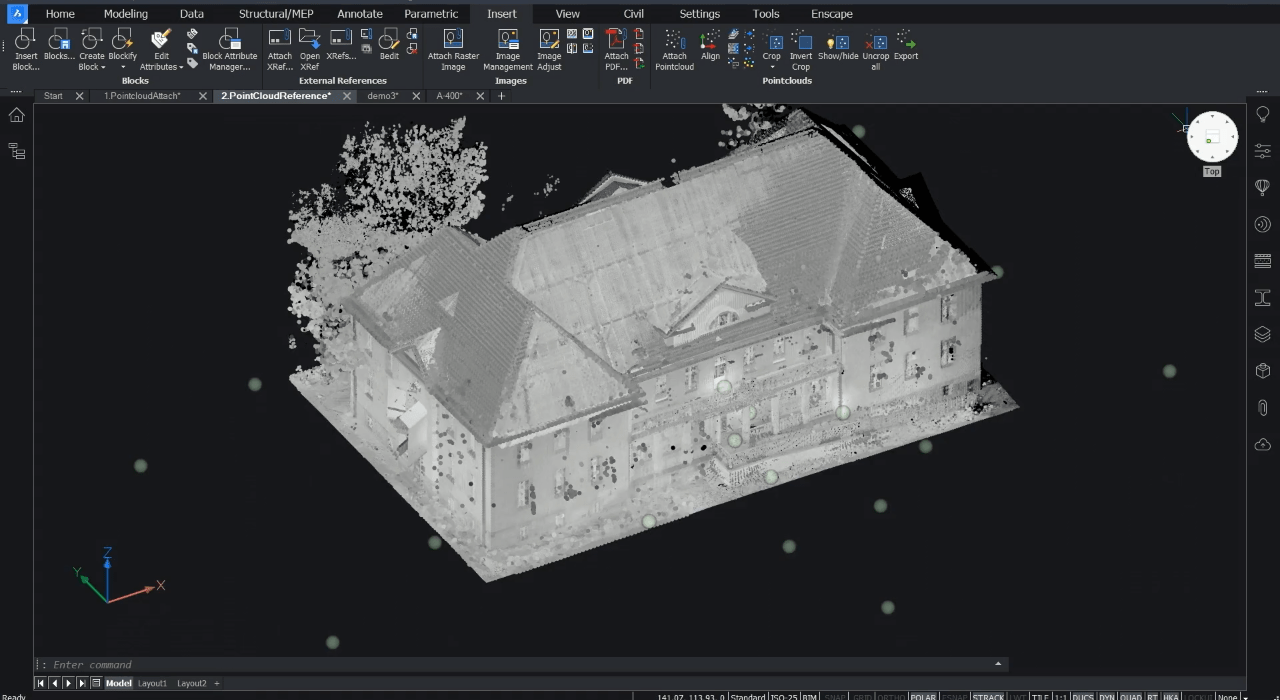 Scan to BIM
​In BricsCAD BIM V21, we're continuing the evolution of our Scan to BIM technology with scan alignment tools, planar surface geometry fitting, and volume section generation from scan data.
Create planar patches & solids from point clouds
​When a user selects a point in a point cloud, BricsCAD returns a planar patch that includes all points detected in the current plane. Users can then choose between a rectangular or polygonal boundary for the extracted patch. This rectangular surface can be extended to a planar solid via automatic detection of nearby co-planar subsets of points.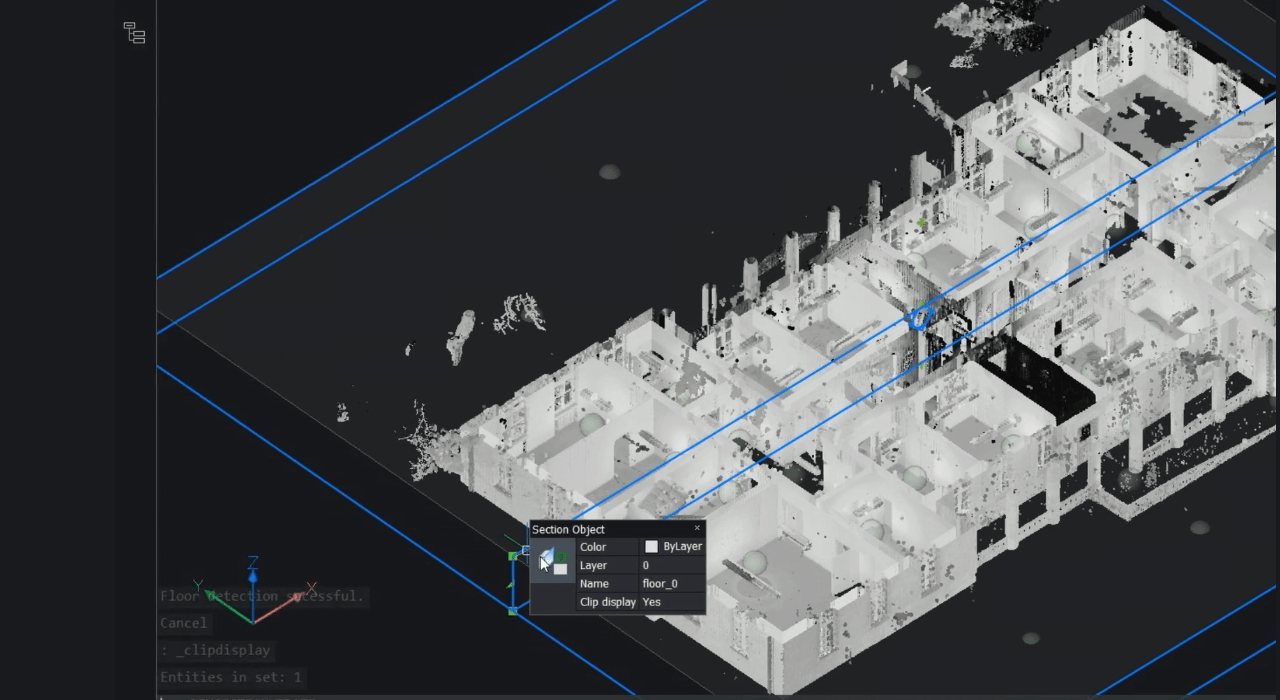 Automatic story detection in Point Clouds
​With DETECTFLOOR, you can automatically detect stories within the Point Cloud of a building. BricsCAD will automatically create a volume section for each of the detected floors.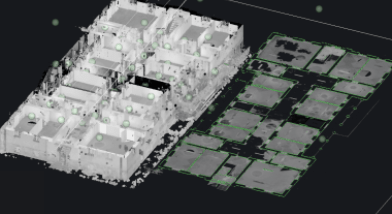 Automatic Line Detection in Point Clouds
​BricsCAD detects lines in point cloud data sets, automatically generating 2D layouts from 3D point clouds. For example, this feature can be used to extract floor plates from scan data.
What's New in BricsCAD Mechanical
Enable ultimate 3D modeling freedom for mechanical designers with the latest transformations in assembly design and manufacturing documentation.
Assembling/Disassembling Animations
​You can create high-quality videos with assembly/disassembly instructions, in combination with camera movement and parametric changes, using the Exploded Representations tool in BricsCAD Mechanical's Animation Editor.
Sheet metal with T-connected Flanges
​It's easy to connect sheet metal flanges with T-junctions and T-tabs in BricsCAD Mechanical V21.
Tabs-and-Slots for Lofted Bends
​Sheet metal tab features can be created along curved edges.
Sheet Metal Bevels
​Sheet metal bevel features (chamfers at the end of flanges) are automatically recognized by the SMCONVERT workflow.
Advanced BOM Manager
​The BOM (Bill of Materials) Manager has been greatly enhanced with new features, like custom columns, advanced column filters, aggregation by parameter and much more.
Analytical sheet metal unfolding
Flat patterns for conical and cylindrical lofted bends are computed analytically, to provide more accurate unfolded geometry.
Automatic sheet metal Junction creation
​When the need for a junction in a sheet metal part is obvious, these junctions are automatically created on hard edges. This automation drastically reduces the time required to create parts that properly unfold.
Sheet Metal Properties per Body
​When working with multi-body sheet metal parts in BricsCAD Mechanical V21, you can assign specific properties (for example, thickness or bend table) to each body.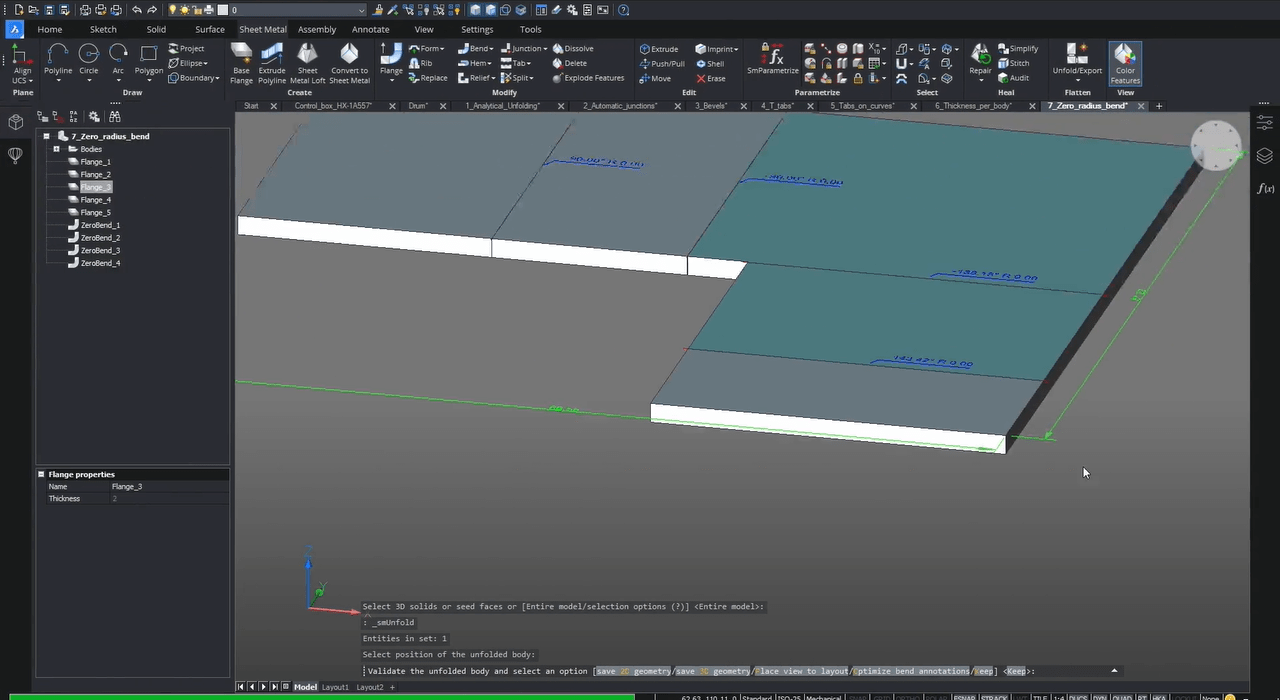 Sheet metal Bends with zero radius
When converting a solid to a Sheet Metal part, BricsCAD Mechanical V21 automatically recognizes bends with a radius of zero. It's no longer necessary to manually repair said bends to properly unfold the part.